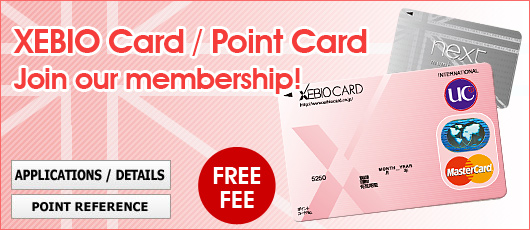 Earn the points every time you use your card!
You will get the privileges and specialties as XEBIO CARD Members.
Join our member's ship scheme to get several benefits.



We also have points card called "Point Card" which is free to join. You can also earn 1 point by every 100 yen purchase.
This card can be used only for NEXT stores.
*You get 5 points for 100 yen even Apr. 08, 2007.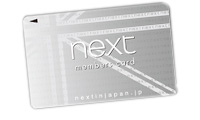 For customers who purchased more than 100,000yen in 2017 will be eligible for benefits only given to Royal Customers.
The details will be sent at the end of January, 2018. (Customers with registered addresses only)
Xebio card or other relavant points card holders who meets the above criteria is also eligible in receiging the Royal Customer benefits.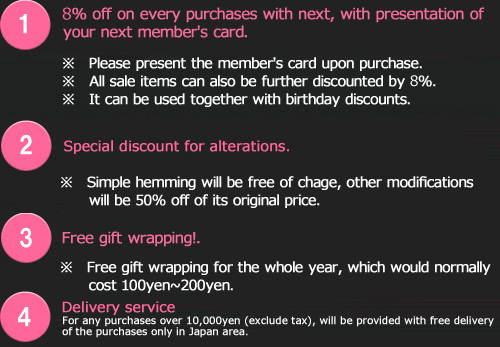 *The above benefits are valid during the period of 1/2/2018~31/1/2019.
The detail on benefit with being a Royal Customer may change without notice.
Please contact for any questions regarding Royal Customer services to the free dial written below.
0120-258-895(Weekday 10:00~17:00)


'next' provides notices for sale, events and other information through mail magazines.
The latest information about 'next' can be found within this magazine.

You can sign up for the mail magazine from the link below.